Wellington and Hutt Valley Orienteers present...

T-MAX
The afterwork adventure run that puts spring into your step
The two neighbouring clubs will each provide a short orienteering course suitable for beginners, and a training or development activity matched to the venue - hand-picked from Wellington's most attractive running spots. This is not a competition, its a way of trying something new, having fun, gaining skills.
The series goes through spring. After the silly season we'll move into competition gear, get out the stop-watch, and see who's best! There are local and national championships, regional and school series, and even world medals to be won!! Yes we do!!!
Read more about T-Max... Enquiries Ph 04 566 2645
Details of time and place are found on the integrated orienteering calendar, which shows details of map-sport events (orienteering, rogaines, on foot and bike) all over the country. By clicking below, you'll home in on the particular event.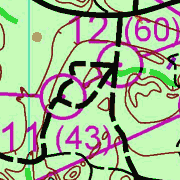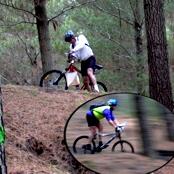 Tue 3 Nov 15: T-Max #1 Wellington
Wed 11 Nov 15: T-Max #2 Hutt Valley
Thu 19 Nov 15: T-Max #3 Wellington
Tue 24 Nov 15: T-Max #4 Hutt Valley
Wed 2 Dec 15: T-Max #5 Wellington
Thu 10 Dec 15: T-Max #6 Hutt Valley
Trying... Training... Tea-time... Twist...