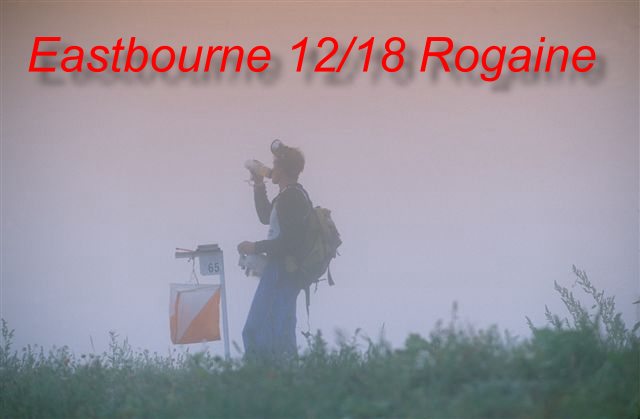 Any 6 or 12 hours in 18 ... 16-17 February, 2008
Latest News
Winning Route, 19 Feb 08
The winning 12hr route of Team Volando Murcialagos including time schedule has been posted. And the results page now links to the raw visit data.
Car-less Rogaine, 18 Feb 08
New Plymouth rogainers Annie Sanderson and Nick Collins travelled to the Eastbourne rogaine by public transport. Flying into Wellington, they took the ferry to Days Bay and walked the 1.5km to the event. After finishing 7th/2nd Mixed Vets they caught a bus back to the airport. They deserve a prize: free entry to the City Safari on 18 May!!
Father/Daughter Winning Strategy, 17 Feb 08
Ross and Hazel Bidmead won today's Eastbourne Rogaine over fitter, faster teams - through a clever choice of route and timing. Given 18 hours to do 12 hours of rogaining, the pair delayed starting by 2hrs to arrive at controls above Pt Howard just at the time a night-time bonus... (more)
Southerly Change Predicted, 14 Feb 08
Who'da thought we'd be praying for cooler temperatures! A southerly change and a few showers are predicted for Sat/Sun, though max temperatures are still going to be 19! You might like to check out the MetVUW forecast.
Competitors Instructions Released, 11 Feb 08
The detailed instructions are now on this website. Because you can start at any time there will be no verbal briefing on the day, so teams should download and study them. And you might like to check out who your rival teams are...
Last Bits of the Jigsaw, 31 Jan 08
Planner Mike Sheridan is putting the finishing touches to the course - just one corner to go. And the catering team from the Tararua24, led by Kate Rea, will be doing the food. Read Mike's course bulletin 1, and of course get your entry in!
Eastbourne Rogaine Entries Open, 19 Dec 07
Entries have now opened for the Eastbourne 12/18 Rogaine on Feb 16-17. The forest in East Harbour Regional Park is unusually passable for native vegetation , and off-track travel will challenge navigators; while a network of tracks will support those with less experience. New Zealand's first "choose your own hours" rogaine will requre lateral thinking on route-planning strategy! Download the entry form (750k PDF).
The event is organised by Orienteering Hutt Valley, which introduced rogaining to NZ in 1991 and has run more than any other club in the country. Event Director is Mike Sheridan, organiser of the Tararua24 NZ Champs, and recognised by the international body for his rogaine development.