News 2009

Scorecard on the Website, 27 May 09


Following requests from participants who want to explore other parts of the course, we have loaded the questions onto the website. The links are in the results section.

We Make it 540! Go the Safari! 26 May 09


We've got a story and pictures on the website now. More pics are here, and you can even play some uncut video we took on Youtube here! The Safari featured on TV3's "What Now?" on Sunday morning. Now counting isn't our strong point, but we make the total participation 540 people, for a New Zealand rogaine record!



Error Reverses Result, 19 May 09, Routes updated 25 May


The teams had it right the first time - a tie on 1175 points for the 6-hour win! But organisers under pressure discounted the "Aussie" answer to question 23 as random pencil marks - but it's clearly the correct answer "NZ". Ties in rogaines are broken by finish time, so the winners are - tadaaaaaa - David Rowlands and Jamie Stewart! Provisional results are now available. Winning route...

Poor Route Choice? 19 May 09


Last year's winners Andy Foster and Greg Thurlow were absent on Sunday - attempting to run the Milford Track. Extreme weather forced them back. Warm northerly gales on Mt Kaukau seem rather nice now boys? More...

Edwards and Wilson Take 6th Safari, 17 May 09




Bill Edwards and Tim Wilson took advantage of the absence of last year's winners to regain their 6-hour Safari title, in spite of a determined challenge from Australian rogaine guru David Rowlands with local orienteer Jamie Stewart, and two other teams with world championship credentials. The two teams were equal on points until a check revealed some controls overlooked. Gale conditions overnight gave way to blustery and warm conditions.Result summary...

Windy Wellington Welcomes Walkers! 16 May 09


It's gonna be an exciting day in many ways - this is WINDY Wellington after all! The ferry is unlikely to be running but everything else should be there. With a record entry, we suggest you arrive early, especially the 3-hour teams - we can't give everyone their maps at once! Send your leader to check in rather than the whole team. Welcome.

... And NZ's Biggest Rogaine! 14 May 09


Not only the biggest Safari but New Zealand's biggest rogaine! At 500 people we have comfortably passed last year's Piha Rogaine, previously NZ's largest. Whoooeeeee!

Super City Safari, 8 May 09
As at entry date there are 400 people, this is the biggest City Safari we have had! Yes we can take late entries within the limits of our printing, as well as sending the form in we recommend with all your details to reserve your maps.

Australian Rogaine Entry, 7 May 09


Top Australian rogainer David Rowlands has entered the City Safari. A pioneer of the team navigation sport which was born in Australia, Rowlands planned the first world championship in 1992, and since then has been in the winning team no less than three times!

Keen for Adventure, 4 May 09




Another Safari entry, "One Night Stand", has just finished fifth in the Keen Adventure Race in Victoria. Rachel Ockelford and Liam Drew were fourth in last year's 6hr Safari; and are also course planners for a night-time rogaine in mid June. Rachel works for NZ Bus, the company which provides the Go Wellington services you will be using!

Te Puke Intermediate Hits Town, 29 Apr 09


At the other end of the scale, 40 students from Te Puke Intermediate are visiting the capital, and will take part in the Safari. What better way to get city skills and see the sights at the same time...

World Champs for Safari, 16 Apr 09


Entries so far include World #2 Rogainer Dennis de Monchy, and the current Mixed Junior champions Georgia Whitla and Tim Farrant. De Monchy and adventure racer Nathan Fa'avae were narrowly beaten in last year's Safari, this year he will compete with his brother Pim.

All Aboard!!! 16 Mar 09


Entry forms are now available for the sixth City Safari. The navigation game whose playing field is the entire Wellington city - and anything but level! It's up to you to find out how to use public transport to best advantage - or whether you're better to go for the dress-up prize! Download here...

Safari Title Wide Open, 4 Mar 09



The 6-hour Safari is wide open after Andy Foster and Greg Thurlow have advised they won't be defending their title. They've decided they can't miss a rare opportunity to run the Milford Track in one day! Meantime planning is well under way on a new course that will challenge these super-humans and also provide control points closer together for 3-hour teams. Entry forms soon.

Next Safari Date Announced, 17 Jul 08


The next Metlink City Safari will be on Sunday 17 May 2009. The day on the buses/explore the city/serious navigational contest all rolled into one has captured the imagination, and we'll do it again – new controls, new boundaries, and a few new twists as well...

News 2008

Even Closer than we Thought! 28 May 08




There are always a few mistakes in the results - most not significant. But second-placed Fa'avae and de Monchy had put an answer in the wrong box - and as a result counted a 70 as a 60. The extra 10 points makes them only 5 short of the victory. How close is that! Check out the revised results, and as we receive them, the routes of winners and others.

Result Determined by Finish Time, 23 May 08


Nathan Fa'avae and Dennis de Monchy bagged the highest gross in the Metlink City Safari on Sunday. But a 5-minute lateness penalty coming in from Island Bay pared them back from 1050 to 1000. Winners Andy Foster and Greg Thurlow got back to the city early, mopping up a couple of close controls, and finishing with 5 minutes to spare! Story and pictures...

Photos Photos Photos, 20 May 08


Our photographer has put his Safari photos on the web where you can browse and buy. You can even order the digital file! Lots of goodies there including the ferry and the cablecar. Link...

Foster and Thurlow Again, 18 May 08, results added 19 May



After mysteriously losing each other last year, Andy Foster and Greg Thurlow came back to win today's Safari, pipping champion rogainers Dennis de Monchy and Nathan Fa'avae by just 15 points. Another former winner Al Cross with Jerome Sheppard was third. Starting from a brand-new trolley-bus parked on Queens Wharf teams used four modes of transport besides their feet, with the harbour ferry being used for the first time. Brief summary, provisional Results...

All Set to Go, 16 May 08




350 people have signed up for the fifth Metlink City Safari on Sunday, and entries are still being accepted. The course maps are looking fantastic, with more control points than ever before. And twice as many special controls for the 3-hour teams - grouped in clusters to make them easier to get. The forecast is looking good for Sunday, and we hope the winds will let the ferry be part of the event for the first time. Don't forget to check the Detailed Info.

Former Winners are Back, 9 May 08




A big swag of entries in the last coupla days, including Al Cross and Jill Westenra (who ranks up there with Steve Gurney in the Coast to Coast history. Or is that herstory?) They won in 2005. Andy Foster and Greg Thurlow have promised to be back, they won in 2006. Last year's winner Bill Edwards will be on the sideline, but he's sending his wife, kids and in-laws instead. And the 3hr teams have got the 12-year-old bullet Tim Robertson and his Dad to contend with again! Maybe you should concentrate on your costumes... Others reading this, we can take late entries up to the limit of our special map printing. Which has been assisted by a generous grant from the Pelorus Trust.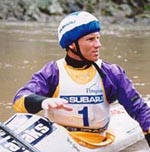 Dancing with the Stars, 7 May 08


You too can compete with Steve Gurney - and you don't have to run over a mountain range or learn to tango! The nine-times Coast to Coast winner will be in the City Safari on Sunday week. He says his ankles are dodgy, from running or dancing we're not sure, so he'll be looking for the "clever" checkpoints. One more day for ordinary entries.

Entries from Afar, 1 May 08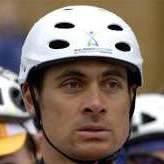 Just a week to entry time! We have entries from Canterbury, Nelson, Manawatu and Taranaki. In the pipeline are Dennis de Monchy of the current world rogaine champion team; and Nathan Fa'ave who is a current NZ rogaine champion! And of course close to home as well, such as David Edmonds (Wellington) who has been in every City Safari to date. Entry list...

Details Updated, 19 Apr 08


Course planners are hard at work designing the course - and you can now read about the new plan for grouping control points in the detailed info. Entries are rolling in. And we're pleased to report that the Eco City Challenge in Auckland attracted 250 on its first time out.

Entries Open, 7 Apr 08


Entries are now open for the 2008 City Safari - which will start this year on Queens Wharf, under the sails. Round up those friends, workmates, schoolmates, and dream up a zippy team name. We've made it even easier for families this year, with free entry for kids up to year 6. Download the Entry Form (240kb PDF).

Partners All Aboard, 18 Mar 08


All of our public transport partners are with us again for the 2008 City Safari - Go Wellington, Tranz Metro, Wellington Cablecar and East by West Ferry. This will give you a huge choice of travel options - besides your feet! Entry details will be here shortly after Easter; meantime check out the Waitakere City Eco City Challenge. Imitation is the sincerest form of flattery!

2008 Dates Announced, 20 Dec 07


The 2008 City Safari has been set down for Sunday 18 May - in Wellington again or at least close. Gotta keep you guessing. And we said dates deliberately - the Eco City Challenge on Sunday 13 April in Waitakere City will be very similar. We'll keep you posted...

News 2007

Shock Reversal, 25 May 07




Checking the cards has revealed some errors, as you would expect; but one of them affects the top two teams on the 6-hour course! Only one digit, but Team Norsewear were given 100 points too many; and the new winner is, taraaa.... Bill Edwards and Tim Wilson! Check out the story and pics. Results now include winners' routes and comments to compare with your own...

Rachael Join our Marketing Team! 22 May 07



The Breeze has a time on Monday mornings for kids to phone in and tell listeners about what they got up to in the weekend - usually they have 5-6 on the show. Rachael from Northland School Go-Go Girls was the second caller, and made such a good job of describing the Safari in a couple of sentences, that the announcers questioned her for several minutes and no other callers had a chance! Some of the 26 Northlanders are shown here.

Westenra, Cross Regain Rogaine, 20 May 07



Jill Westenra and Al Cross won back the 6hr City Safari urban rogaine title today, ahead of Bill Edwards and Tim Wilson. Amazingly John Robertson and 12-year-old Tim beat 90 other teams in the 3hr category. 370 participants enjoyed winds up to 100kph which prevented the ferry from putting in at Seatoun. Provisional results... (But see news above!)

And a World Champion, 17 May 07


Another entry just received comes from Yvette Baker who won a world orienteering championship for UK in 1999. Now married to a kiwi and living in Karori, she'll be doing the 3-hour Safari with Joel(3yrs) and Rachel(1). The 3-hr event will be started by mayor Kerry Prendergast.

Coast-to-Coaster Enters, 14 May 07


Just had advice of the entry of Fleur Pawsey, winner of this year's C-to-C "Longest Day"! Running with Colin Slater as training for the XPD Adventure Race in Queensland, she'll be a good match for Jill Westenra, who has 4 earlier C-to-C wins. The 6hr Safari will be set off on Sunday by Green Party Transport Spokesperson Sue Kedgley.

Record Entry, 11 May 07




As of yesterday entries had reached 110 teams totalling 285 people - surpassing last year's figure already! Heaps of families, and at the top, orienteer Bill Edwards who regularly wins 3hr afterwork rogaines which he does for training could challenge last year's winners Andy Foster and Greg Thurlow, and Crazyman top team Al Cross and Jill Westenra. Late entries can still be taken up to the limit of the special map printing.

Details and Advice, 9 May 07


We've now installed this year's detail page. Similar to last year, but there are changes so please read. And we've also put together some advice and hints. Entries are rushing in (26 from Northland School!) so check out your rivals:-))

More than Enough Controls, 5 May 07


This year's course is shaping up nicely says planner Michael Wood. We keep finding interesting control points, the problem is whittling them down to a reasonable number. Last year there were 63 . Entries are steadily arriving - including one from last year's 6hr winners Andy Foster and Greg Thurlow. Entries close on Thursday 10 May, although we'll try to cater for late entries in our map printing.


Entries Open - Family-Friendly, 5 Apr 07


The City Safari has been a big hit with families, especially the 3-hour event. So we're bringing in a Family category this year - and there will also be more control points available just to 3-hour teams. Now before you 20-something adventure racers with a still-fit parent think you're going to scoop this one - a "family" will have to have a year-10 person or under:-)) Download the Entry Form (640kb PDF).


New Travel Mode - Harbour Ferry, 30 Mar 07


Teams will face a new choice in this year's Safari - the East by West Ferry to Seatoun! This will specially suit the 3-hour contestants, as there is an outward service just after your start, and the trip time is competitive with the bus. This makes four modes of public transport, alongside bus, train and cablecar. (Pssst, does this give anything away about the new boundaries for the course???)


Sunday Safari, 14 Feb 07


The 2007 City Safari will move to Sunday. It will be based in downtown Wellington again though with new boundaries. Public transport services on Sunday are pretty-well as good as Saturday - surprised? And the day will allow those with Saturday commitments to take part. The date - Sunday 20 May. Stand by for more info...