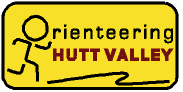 Rogaining
Around Wellington
Past Results
2017, 2016, 2015, 2014,
2013, 2012, 2011
ROGAINING

Around Wellington in 2018

The Afterwork Navigation League

2018 got under way with the meaty Ak Attack on 11 Feb. The other tough nav events on the calendar are the CUTC "Twalk" on 28-29 April, and the "Heights of Winter" on 23 June.

But you need practice for these endurance events so this website is mostly about the popular 3hr afterwork rogaines. Or they are perfectly good fun in their own right. Get more details here... During the year there's also a series of 1-2hr starter-level rogaines that we call P-Max; there's a special P-Max website here...

Enquiries Ph 027 717 5536


SCHEDULE (weekend rogaines in bold type)

1hr
3hrs
All
Day
Wed 11 Apr - Was postponed
New Date Wed 25 April
Afterwork 3hr Tawa
X
Mike O'Connor is planning the first of the 3hr afterwork rogaines. Tawa has a backdrop of bush including the Redwood Reserve and Spicer Forest. Daylight saving has finished, charge up those headlights.
Wed 9 May
Afterwork 3hr Gracefield
X
That's the east side of Lower Hutt where the hills include the easy Te Whiti Riser and the harder tracks of Haywards Reserve. They say there's a gold mine! Bob Breukers and team.
Tue 12 Jun
Afterwork 3hr Belmont Park
X
Last year's Big Trig mastermind Mark Malone has undertaken to do this one, he's selected part of the park that we've hardly used. Mark has a nose for unusual features.
Thu 5 Jul
Afterwork 3hr TBA
X
Random fact - Tim Hodgkinson has an electric VW Beetle. Just thought you'd like to know that, since we don't know what he has in mind so as to make witty comments about it. Cars are not allowed in rogaines by the way.
Tue 7 Aug
Afterwork 3hr Aro Valley
X
Within spitting distance of the university and a stones throw from downtown Wellington is a maze of hill suburbs and connecting tracks. Plus the Brooklyn Bikers just cannot stop making tracks in the Polhill Reserve. This is one of the most interesting parts of Wellington, and Lara Shepherd and Leon Perrie will make the most of it.
Sun 2 Sep
Winter Classic
X
Tough Wgtn OC orienteering event that includes a rogaine.
Thu 13 Sep
Afterwork 3hr Days Bay
X
Might be by the sea but then it goes up! Beautiful East Harbour bush though, and laced with a network of baitlines. Sue Eastwood and Graeme Silcock are experienced rogaine planners.
Tue 16 Oct
Afterwork 3hr Kaukau
X
Wellington's western rim is full of possibilities including the iconic TV transmitter site. Gillian and Malcolm Ingham live in Khandallah and know its tracks backwards. In a rogaine you are however allowed to move forwards.
Thu 8 Nov
Afterwork 3hr Pinehaven
X
Ocean Mercier and Pat van Berkel will show you the delights of Pinehaven. And you might even be able to see them as it will be light for two of the hours.
TBA
The Big Trig
X
Our annual traditional rural rogaine. Often 3/6/9hrs. Watch this space.
TBA
Akatarawa Attack
X
Yes this is next year. The MTB rogaine where you can drop your bike - or leave it at home. 8 or 4hrs.

Full details including start location are on the event calendar.
Choose to list All rogaines in NZ, or All mapsport events in the Wellington region.
Register two business days prior for cut-price deal. Join an orienteering club for even more off.





ORIENTEERING ON FOOT: "involves finding your way through unfamiliar terrain using a map." Competitions are usually individual, but groups are welcome too. Checkpoints may have to be visited in a certain order, or a time limit is set. Courses can take anything from 10 minutes up, with an hour quite common.
Learn more...
ROGAINING: "a sport of long distance cross-country navigation", in which teams of two to five people visit as many checkpoints as they wish in a set time period. "Long" is anything up to 24hrs, but the skills can be practised over any period, such as one hour.
Learn more...