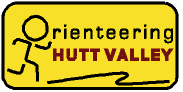 MTB-Orienteering
Around Wellington
Past Results
2017, 2016, 2015, 2014, 2013, 2012, 2011
Orienteering Hutt Valley presents...

MTB-ORIENTEERING
Around Wellington: Riding with a Reason
Since 2000, Orienteering Hutt Valley has coordinated a series of MTB-Orienteering events in the southern North Island, and been a leader in creating MTB-specific maps. Our season has changed over the years, moving to better weather later in the year.
Read more... Enquiries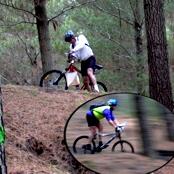 Sun 13 Aug: B-Max 1 Petone
Sun 27 Aug: B-Max 2 Petone

All provisional subject to landowner permission
Mountains... Mud... Maps... Mental!


ORIENTEERING ON FOOT: "involves finding your way through unfamiliar terrain using a map." Competitions are usually individual, but groups are welcome too. Checkpoints may have to be visited in a certain order, or a time limit is set. Courses can take anything from 10 minutes up, with an hour quite common.
Learn more...
MTB-ORIENTEERING: "riding your way through a network of singletrack, 4WD tracks, roads and paths using a map. Sometimes you can shortcut between tracks but it's mostly about choosing the best track route and then following it without delays. Most events are designed to take 1-2 hours, but there are shorter and longer variations.
Learn more...