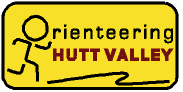 MTB-Orienteering Around Wellington
About B-Max
Previous Results
2019, 2018, 2017, 2016, 2015, 2014, 2013, 2012, 2011
MTB-Orienteering in New Zealand...

B-MAX
Short Bike-Orienteering Events

Er... 2018 content here, under revision.

B-Max is a bike-orienteering intro for beginners, kids and families. It's also a short/intense bike-orienteering event for experts. We run them early in the season as an introduction to the longer, more rugged Wellington MTB-Orienteering Series.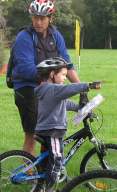 Why B?
B stands for Bike. For B-Max it doesn't have to be a mountainbike. Typical terrain is the banks of the Hutt River, and any parks connected to them.
B also stands for Beginner. You don't need prior experience. The event is set up so there's an extremely short course almost within sight of the start. When you get the hang of that, you can try something a bit longer. Typical length is 5km, often with a short-cut half-way.
B stands for Brownie Points. We know some mountainbike supremos, they do amazing rides on their expensive bikes. But not usually with the family. B-Max provides the opportunity to score "brownie points" by bringing the family!
And B stands for Blast. There's actually an international type of MTB-Orienteering over a short distance where there are lots of paths, such as a campus. There are lots of tracks through the willows on the riverbank!
Can I do it? Download a typical B-Max course here. Print it off and read how a seasoned bike-orienteer would find the control points here. Of course you can do it!
Why not take your bikes out to Totara Park and try it out? Here's another B-Max course at Lower Hutt. Here's a different one in Upper Hutt.
More about B-Max
Orienteering Hutt Valley runs several series of "beginners-alongside-experts" events. O-Max is foot-orienteering in parks. Beginners can't get lost but experts are given surprise tasks that are only revealed on the start line. It brings elite orienteers back to the same parks year after year! O-Max runs after work during daylight saving.
And P-Max is a mini rogaine formula. A traditional rogaine is a team score event up to 24hrs in length, though we run lots of 3hr ones round here. P-Max is only ONE hour. We get lots of school teams, and we also get experts practising their teamwork and route planning at higher speeds than usual. P-Max runs after work in March-April
So B-Max is our introductory bike-orienteering formula. You'll see family groups, with trainer wheels and sometimes trailers! You'll see experts with all the gear. But its literally and symbolically a level playing field. That fancy bike doesn't help you find the control points!
For the Sunday events register between 10-11am and do the short intro; then go on to the longer course. If you've done it before you can skip the intro. Most people are done by noon. Saturday events are in the afternoon. Reg and 1km course 1:30 to 2:30, then do the longer course.
Half usual entry fees so that's $10 and $5, but if you're essentially a coach/chaperone its free. A mapholder on your handlebars is useful, we'll have simple ones there for $5.
For directions to the start point, click on the event in WellyMTBO, or the Wgtn orienteering calendar.
Enquiries